ABOUT HYDES LEATHER
Hydes is a trade only supplier of original and authentic, 100% automotive leather, delivered from tanneries in Europe directly to upholsterers and custom car builders worldwide. Hydes is the only OEM leather supplier with a 1,000+ color collection of real OEM leathers, fabrics, and materials. We are on a mission to find you the perfect leather, whilst offering the highest quality, longevity and durability for your next restoration project.
Hydes Leather provides the finest automotive upholstery leather to those looking for extraordinary results. Since 2000, we have built a reputation for delivering quality and value to a discerning clientele. We pride ourselves on our creativity, quality, and customer service. Hydes' goal is not to become the largest of leather suppliers, we strive instead to be the best automotive leather offering on the market.
We are a team of passionate car enthusiasts, ready to assist in your next build with our extensive expertise.
We offer a wide range of leather collections to suit your needs for use and budget. Our collections include:
Meet the team
Aaron Laithwaite - Founder and CEO, Vancouver BC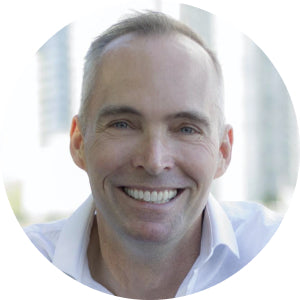 Aaron Laithwaite, founder and CEO of Hydes hails from a small town on Vancouver Island, British Columbia, Canada. His adventurous side surfaced early with avid and competitive involvement in downhill ski racing and mountain biking. His love of cars was ever present, but at a young age it was only realized in his dreams.
Creating work around cars has been a life-long passion and the road has been winding. Aaron began in the leather industry in '97 by co-founding a leather furniture wholesale operation. While learning the business, he began to develop an interest in customizing the designs of his products to meet the needs of his clients. The products were popular and the company grew quickly.
Wanting to have more creative input and control, he acquired an interest in a leather furniture manufacturing business. From that point on he assumed the roles of material sourcing and product design. Immersed in the leather supply sector he developed strong bonds with several tanneries around the world resulting in a deep and intimate understanding of his product and industry.
With his desire to be connected to the car industry still on the bucket list, he created a contract hides division for auto interiors as an off-shoot of the furniture manufacturing/wholesaling. Soon it began to grow into a sizable share of the company's revenue. Eventually he separated the contract hides from the parent company, renamed it Hydes Leather and subsequently sold his interest in the furniture business and the joint-venture.
With all the focus firmly on Hydes, the company is booming. Aaron and the staff at Hydes love what they do. Creativity, passion, and dedication to the dreams of their clients keeps everyone working at full throttle.
Meet The Team
Bion Dolman - Sales Director, Vancouver BC
Even as a kid, Bion has always been into cars and trucks and drew them from a young age; hot rods with big rear tires, drag race engines, side pipes shooting flames out and brightly coloured paint jobs. He loved them all as long as they were loud, fast and fun. So when he was hired as the Sales Manager at Hydes Leather and was told they were going to SEMA in the fall, he was ecstatic. Being able to sell the best leather in the industry to the builders and upholsterers he had seen in the too-numerous-to-count magazines that he had read over the decades was a dream come true. 
Even now, 4 years later and as the Director of Sales, Bion awakes each day, excited to go to work and talk to his clients about the current projects they are working on and how Hydes Leather can enhance their craftsmanship with the best materials on the market.
So let me ask you, "What project are you working on?"
Meet the Team
Ben Cooke - Marketing Director, Whistler BC
Like the rest of the Hydes Team, Ben is a true car nut or "petrol head" as he calls it in his native England. With an extensive background in the marketing world, working for 1-man start ups through to huge corporations like Monster Energy, Ben has a wealth of experience with all things technical and digital marketing.
As a car fan, Ben jumped at the opportunity to join the Hydes Leather team and has never turned back. In his spare time, he runs his own marketing business, is a die hard skier, snowmobiler and mountain biker and has a (mostly) healthy obsession with BMWs and classic British sports cars (Morgans in particular!).
OUR COMMITMENT
Many leather companies will try to dazzle with "Green Guarantees" and other such marketing. These documents are redundant. All Italian tanneries must adhere to the strictest guidelines as prescribed by the European Union. South American regulations are working to catch up, but currently do not have a failsafe method for regulating their tanneries. Both our raw hides and finished goods are 100% European and therefore 100% regulated.
One of the most important points to consider when purchasing leather is that the material is a byproduct of the meat industry.  Animals are never harmed solely for the use of their skins.  The skins used to make Hydes' products would otherwise become landfill.
While leather tanning is a complicated process it uses far fewer chemicals than producing synthetic fabrics such as vinyl and fabric. Also, leather is a much more durable product than most, lasting far longer than fabric. This reduces replacement costs, as well as unnecessary waste from replacing worn upholstery.
During the tanning process, the dyes and other ingredients used are carefully measured for each production run, so that virtually 100% of these products are absorbed into the leather hides.
Whenever possible, natural products are used during the tanning process, including vegetable tannins and oils. Most of our leather finishes are made from water-based materials.
Remnant water generated by our tanneries is directed to special treatment facilities that return it to the environment as clean as rain water.
Leather does not require harsh cleaning agents. On the contrary, we recommend light dusting with a dry cloth, and only when necessary using a slightly damp cloth. *Please note that different leathers require different cleaning techniques. Please consult our leather care page for guidance. At Hydes, we believe that small initiatives can lead to big changes. We reduce, reuse, and recycle in every aspect of our work.
If you have any questions on our sustainability approach, please email info@hydesleather.com